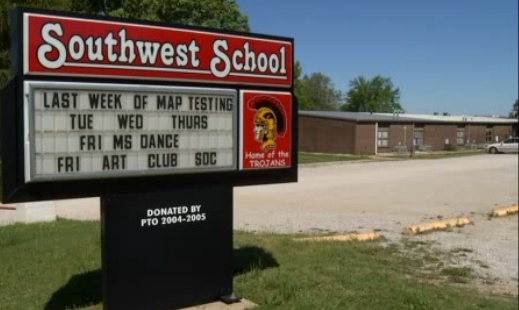 WASHBURN, Mo. -- A mother is upset over over a classroom incident that left her kindergartner embarrassed. A 6-year-old girl had an accident in her classroom, and her parents are pushing for policy changes.
"They told me that the teacher had asked her to go to the restroom before testing time," said mother Lisa Skidmore.
Skidmore says asking a young child to go to the bathroom on demand is next to impossible.
"You can't do that to a 6-year-old."
That's why, when her kindergartner told her teacher she had to go to the restroom during the test and wasn't allowed, Skidmore couldn't believe it. Her little girl couldn't hold it.
"They didn't even bother trying to clean her up or anything. She still had poop, diarrhea
poop, coming out the back, up her front, down her legs," she said.
Skidmore says her daughter was forced to sit in the class for the remainder of test time, about 15 minutes, then mom was called after the test, and it was a 20-minute drive to school to pick up her daughter.
Read More
http://www.ky3.com/news/ky3-test-turns-to-humiliation-for-kindergartner-20120417,0,5460268.story
__________________________________________________________
~Angela

---
Permissions in this forum:
You
cannot
reply to topics in this forum